I feel blessed to join the movment. Reason is simple, 2020 is hard for everyone and it's endless so far. Guruji is so powerful and influential that you can instant feel the positive energy by just being around her. The movement helped me to enlighten my life again and inject so much positive energy in me that I can use to impact my family and friends around to support them !
Tony Yin
Hong Kong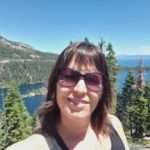 I'm so grateful to be a part of such a positive movement during these uncertain times. I feel so much lighter and can feel the positive entry since joining. With so much going I have had some amazing things presented to me from the universe, its been such a positive experience 🙏
Valorie Snavrly
California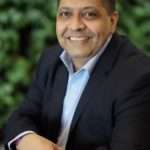 Om Pranaam Guruji
 
The candle lighting ceremony was a very divine experience. Even when I am sitting far away in Singapore, I could feel the energy flow and the connection to the experience of bringing more light and dispelling darkness. I found peace and quiet yet at the same time a splash of energetic abundance connecting to this exercise in Florida, sitting in faraway east. I am so grateful to you for all the blessings and continued guidance in such times when all the news around us is so negative. What you have said in the context of defeating fear (darkness) with light, gives me so much strength. Thank you for all your love and support. I am grateful for the opportunity to be the conduit of light..
Ajay Arora
Singapore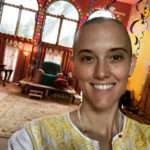 I am so grateful that Guruji has created such a powerful experience that I have enjoyed and hence recommended nearly every family member and friend I have. These candles are just not ordinary. I've seen people's lives shifting into the positive just being part of this movement. What a beautiful opportunity! Om Guruji ❤️
Amanda Holmes
Chet Holmes International, California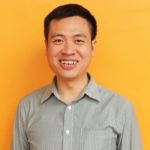 I joined the member only dialogue with Guruji. In a short 1 hr session, I learnt so much about the root cause of why relationships fail, about the different stages of self development, knowing how to stay positive and how to work with my body to stay away from any disease.
I have been through many different self development course and there was nothing like this – engaging my consciousness at all levels and learning both physically and energetically.
I am super grateful for this once a life time opportunity.
Peter
Singapore

Opening the inner light raises the positivity in me and keeps me moving ahead despite physical challenges faced
Rajeswari
Singapore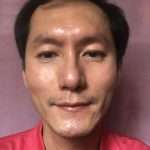 It's been an amazing experience being part of Open the Light movement. I have been feeling stuck and depressed during the covid lockdown. Experiencing the Light has given me clarity and uplifted me tremendously. The guidance I received helped me understand myself better and brought about a great deal of emotional and psychological healing. I am so grateful to be part of this movement.
Ang Chee Peng
Singapore